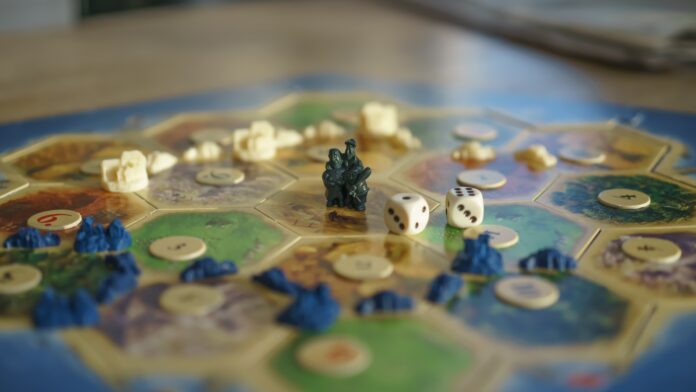 Have you ever been stuck trying to find some new games for your game night? If so, you're in luck because today I am sharing with you 6 games to play on your next game night.
If you like cats, this is the game for you.  Exploding Kitten is a kitty filled version of Russian roulette. The object of this game is to be the first one to not explode. There are many fun cat cards and there is even an electronic version. Exploding kitten is suitable for kids over seven years old and for 2-5 players.
Skip-Bo, created by the same makers of Uno, is a fun card game suitable for ages seven or older and is for 2-6 players. The object of the game is to be the first one to get rid of all your cards by putting them in numerical order.
Sequence is a game where you have to create a sequence of 5 of your chips. The game board has cards printed out on it and there's a deck of cards. You can place down a chip only if you have the card for that spot. This game is for 2-4 players.
Rummikub is a fun game that requires focus and concentration. The goal of the game is to empty your rack before the other plates. To do this you place the tiles in sets of the same number or in a sequence of numbers. It seems easy, but don't be fooled. Rummikub is intended for players 8 and older and is for 2-4 players, but there is an edition that is for 2-6 players.
Labyrinth is a game where you have to collect all your treasures before everyone else. It sounds easy, but it's not. On your turn you have to move the maze by pushing a tile in, and pushing a tile out. This game is for 2-4 players.
Anti-Monopoly gives players a chance to experience being the monopolists as well as the competitors. Even though Monopoly and Anti-Monopoly are similar they have their differences. Anti-Monopoly teaches the competition between the monopolists and the competitors. The game is for players eight and older and can be played with 2-6 players.
I hope you enjoyed these 6 games for you next game night. Check out some of the other articles on our website.