There are many different cultures in the world, and it's interesting to learn about them. Check out these multicultural books that show some of the issues faced by different cultures.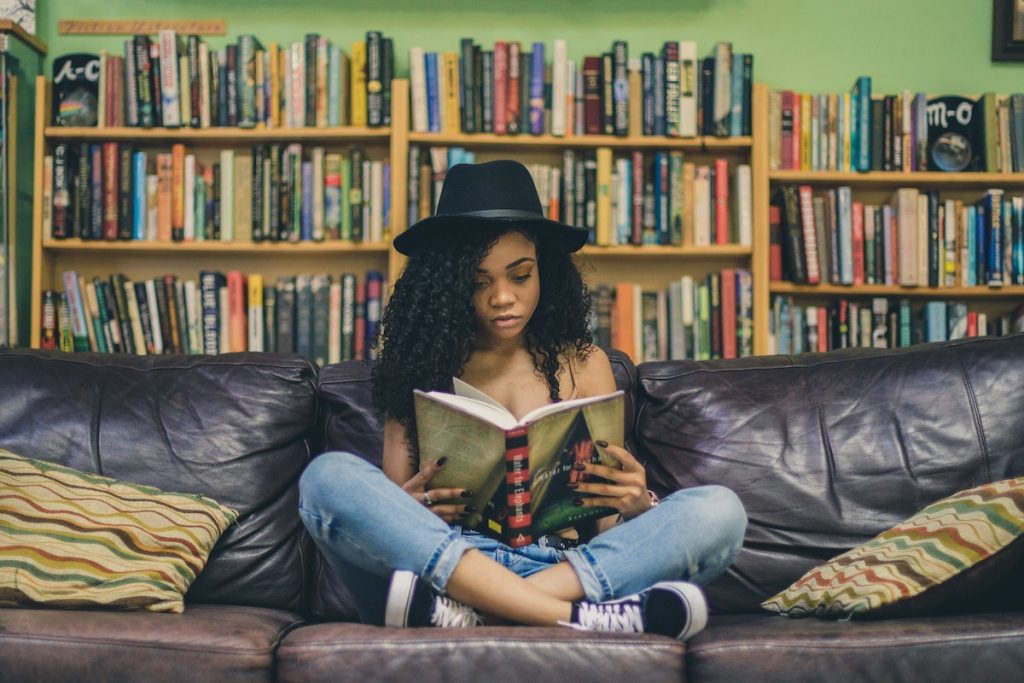 Happy in Our Skin
Happy in Our Skin is written by Fran Manushkin, who is the author of more than fifty books for children. This book celebrates the beauty of different skin colours. Happy in Our Skin also celebrates our dimples, birthmarks, and freckles. The title is a reminder that everyone has a right to feel loved, secure, and accepted for who they are.
I'm New Here
I'm New Here is a book by Anne Sibley O'Brien. This book is about three youngsters entering a new American elementary school. Their names are Maria from Guatemala, Jin from Korea, and Fatimah from Somalia. Each one of them experiences the feeling of not fitting in. They have trouble speaking, writing, and sharing ideas in English. With encouragement from their peers and teachers, they feel more confident and comfortable without losing a sense of their home country, language, and identity.
Maddi's Fridge
Maddi's Fridge is a book by Lois Brandt and illustrated by Vin Vogel. Maddi's Fridge is about two best friends named Sofia and Maddi, who live in the same neighborhood and go to the same school. The difference is Sofia's fridge at home is full of nutritious food, and the fridge at Maddi's house is empty. Sofia learns that Maddi's family doesn't have enough money to fill their fridge and promises Maddi she'll keep this a secret. But because Sofia wants to help her friend she's faced with a difficult decision: Sofia can either keep her promise or tell her parents about Maddi's empty fridge.
The Water Princess
The Water Princess is a book written by Susan Verde and illustrated by Peter H. Reynolds. This book is about a princess named Gie Gie and the scarce amount of drinking water in her small African village. Gie Gie can try as much as she wants to bring the water closer and make it clearer, but it won't work. Every morning she gets up before the sun rises to make the long journey to the well. Gie Gie wears a heavy pot on her head to collect the water instead of a crown. After the voyage home, she boils the water to drink and clean with. Then Gie Gie dreams of a day when her village will have cool, crystal-clear water of its own.
Going Down Home with Daddy
Going Down Home with Daddy is a book written by Kelly Starling Lyons and illustrated by Daniel Minter. This book is about the celebration of history, culture, ritual, and family traditions. Down home is Granny's house, where Lil Alan, his parents, and his sister will join great-grandparents, grandparents, aunts, uncles, and cousins. Down home is where Lil Alan hears stories of the ancestors and visits the land that has meant so much to all of them. Also, down-home is where all of the children find their special way to pay tribute to their family history. All of the kids have to decide on what tribute to share, but Lil Alan is unsure what to do.
The Junkyard Wonders
The Junkyard Wonders is a book by Patricia Polacco. This is a book based on a true story from the author's childhood years in Mrs. Peterson's class. In the story, a girl named Trisha was put in a special education class in California. Trisha is excited about a fresh start at a new school in Michigan. But when she gets her class assignment, she's heartbroken to find out that her new class is called the junkyard. At first, Trisha wants to quit, but then with the help of an unforgettable teacher and amazing friendships with the other kids in her "tribe," she comes to realize that the junkyard is a place where every kid can become something truly special.
Freedom in Congo Square
Freedom in Congo Square is written by Carole Boston Weatherford and illustrated by R. Gregory. This book is poetic and a nonfiction story. It's about a little piece of African American history that's about a person's ability to find hope and joy in difficult circumstances. Here they were free to set up an open market, sing, dance, and play music. They were free to forget their cares, their struggles, and their pressure. This story focuses on slaves' duties each day, from chopping logs, baking bread, plucking hens, and builds to the freedom of Sundays and the special experience of an afternoon spent in Congo Square.
Mama, Do You Love Me?
Mama, Do You Love Me? is written by Barbara M. Joosse and illustrated by Barbara Lavallee. This is a beautiful story about a sensitive little girl who lives in the Arctic and focuses on her attempts to learn just how much her mother loves her. The girl asks her mother if she loves her, imagining different scenarios to test her mother's devotion. The girl imagines different scenes of her doing something and what her mother would think. No matter what the girl imagines she would do, her mother's comforting answers let her know how loved and special she is to her. This text is academic and touching. The illustrations are also beautifully coloured that reflect the liveliness of Inuit culture and Arctic wildlife.
Juan Bobo: Four Folktales from Puerto Rico
Juan Bobo: Four Folktales from Puerto Rico is retold by Carmen T. Bernier-Grand and illustrated by Ernesto Ramos Nieves. Juan Bobo's Mama puts him to work whenever he is having a good time. But he always finds a way to make the work she gives him fun. For example, using baskets instead of buckets to carry water. Or sprinkling the pig with Mama's favourite perfume. This book also includes colorful illustrations and a note for caregivers.
A Symphony of Whales
A Symphony of Whales is written by Steve Schuch and illustrated by Peter Sylvada. Glashka is the only one in her village who can hear the voice of Narna, the whale. That gift leads her to great responsibility one day when she discovers thousands of whales trapped in a waterway. The narrow route to the sea is rapidly icing over, and everyday ice covers more of the open water the whales need to breathe. There seems to be no way out. This story, based on an actual event, tells of a dramatic rescue. A tale of bravery, faith, and the power of music.
These children's books are great for learning about different cultures in an exciting way! These make great gifts for kids.